Searching For Sales Talent?
Looking for a Career Change?
Why Hire Sales Talent Group?
Focused – Sales niche only
Proven track record – Over 20 years
Powerful Network – Database of over 20,000 sales professionals
Direct Sourcing Experts – Hunter mentality to find your candidates
Process – Embrace topgrading as a hiring methodology*
Responsiveness – Operate with "urgency"
Follow through – Do what we say we will
Results that matter:
Successfully placed over 900 Sales Professionals since 1998
90% fill rate vs 37% industry average
93% 12 month retention rate vs 40% industry average
98% customer retention
Who We Are
We are a nationwide executive search firm, specializing in delivering exceptional sales talent. Positions range from Executive level, Mid-level and Entry level type roles. Our team has successfully placed well over 900 Sales Professionals since 1998 (20 years) and has an unprecedented track record of a 91% retention rate over twelve months against the industry benchmark of 40%.
Our expertise and specialization in sales talent enables us to respond quickly and specifically to the needs of our candidates and clients. Our network and database of sales talent exceeds 20,000 sales professionals giving us the ability to cast our net wide and deep to find the right talent in the shortest time possible. Typical clients range from small business owners, medium-size privately and publicly owned businesses to Fortune 500 multi-national companies.
Culture:
At Sales Talent Group, we believe in long-term relationships. Our clients and candidates regard us as the premier professional recruitment and executive search firm for sales professionals nationwide.
We understand that a company's success is driven by the quality, experience, and capabilities of its sales force. For us every search assignment is a partnership based on mutual trust and understanding: No partnership can succeed without a dedicated team. Our team is committed to finding "A" Player candidates for clients and the best jobs for talented pool of sales professionals.
"Team Approach"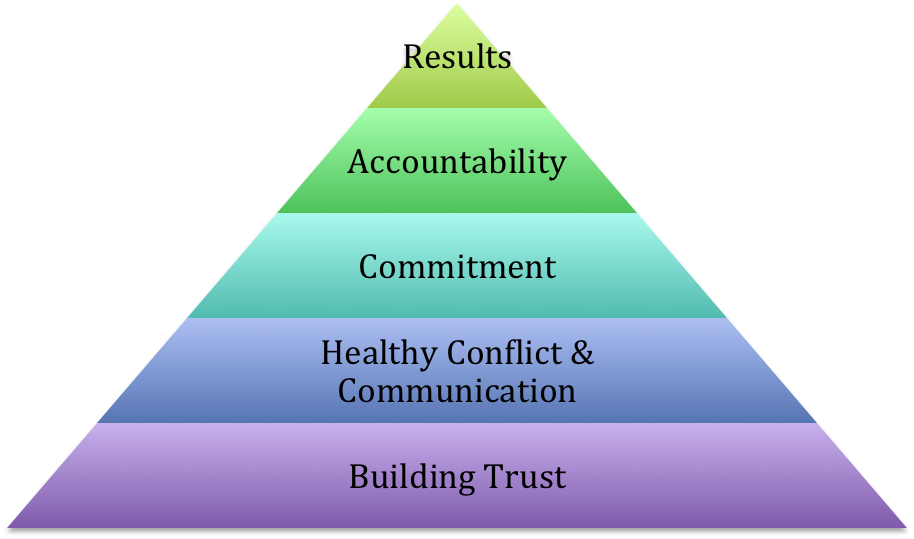 Location: Atlanta, Georgia
Coverage: National in scope
Niches Served: Technology – Software, SaaS, Hardware, Healthcare, Financial Services, Professional Services, Telecommunications, Media & Advertising,  Business Services and Manufacturing.
Positions filled
Sales Leadership: CSO, Vice President, Director, Manager levels.
Quota carrying sales representatives:

Hunter: Account Executive, Business Development
Farmer: Account Manager
Channel Sales

Inside Sales & Lead Generation
Sales Support: Trainers, Operations, Analytics
Pre & Post Sales Engineers
Sales Consulting
Our Team
Our relationship-focused team brings practical experience in the field of sales and sales leadership. We are a group of risk-oriented, highly motivated sales professionals at the core. Competitive by nature and driven by a daily desire to succeed, we can use our expertise to help YOU!
---
John O'Brien
CEO and Managing Partner, Executive Recruiter
Phone: 770.888.0380
Email: [email protected]

John is a professional executive sales search expert making placements throughout the United States. As Founder, CEO,and Managing Partner of the Sales Talent Group, John manages the day-to-day sales and operations of the Professional Sales Search Division specializing in outside and inside sales professionals, leadership levels.
Ranked in the top three, of over 600 nationwide sales professionals, at Lanier Worldwide for over 15 years Experienced positions held: Sales Manager in New Orleans, Louisiana, National Sales Trainer and Direct Marketing & Sales Center in Atlanta, Georgia
Investor and Partner in Hire Dynamics in 2001 and became General Manager of Hire Direct in 2005, Founder of Sales Talent Group in 2011
Actively involved with Crossroads Career Network Ministry in Metro Atlanta Georgia – Perimeter Church, John's Creek Georgia.
National Alumni Board Member – Loras College
---
Kim Lillie
Senior Principal & Executive Recruiter
Phone: 770-617-7992
Email: [email protected]

Kim is an executive sales recruiter specializing in direct hire placements throughout the United States. His 20+ years of sales and sales management experience in B2B, B2C, inside sales, outside sales, from transactional to long term sales cycles enables him to relate and connect with top sales talent and bring a thorough understanding of the sales recruiting process to clients.
Prior to joining Sales Talent Group in 2012, Kim was a collegiate athlete and award winning sales and sales management professional. He contributes his success in life to the things he learned from competing in athletics; goal setting, hard work and sheer determination. He has a deep love for the sales profession and has committed his life to perfecting his craft and is an avid reader of sales and personal development books.
Kim resides in Cartersville with his lovely wife and their two boys; he is a family man, who loves sports, the outdoors, muscle cars and really good bourbon!
---
Lisa Potts
Senior Principal & Executive Recruiter
Phone: 404.663.1113
Email: [email protected]
Lisa is an executive sales recruiter with demonstrated success in hiring sales professionals. With more than 15 years experience in sales and marketing, Lisa is well connected with sales talent throughout the United States. She was a consistent President's Club Award winner and successful in developing and managing sales and marketing teams to grow business. Whether it's building a sales team of three or twenty three, she has done both. Her experience building inside sales teams for startup companies like KnowledgeWare, to outside sales with IBM, provides a broad understanding of the sales process and the type of individuals who will be successful in each environment.
Lisa resides in the suburbs of Atlanta on Lake Lanier. Outside of work, she enjoys spending time with her family and friends on the lake and is actively involved in her community, where she serves on the Local School Council and volunteers at the Abba House.
---
Rebecca Harrell
Senior Principal, Executive Recruiter
Cell: 404-375-2060
Email: [email protected]

Rebecca is an executive sales recruiter specializing in sales and sales management candidates across all industries nationwide. Rebecca started with Sales Talent Group back in 2009 but left briefly in February 2013 to work as Regional Vice President with Randstad in Atlanta. Her drive and passion for recruiting brought her back to Sales Talent Group in October 2016.
She brings over 20 years of sales, recruitment and operational leadership and has had a proven track record of delivering strong financial results while developing and implementing strategies and programs that enhance, evolve and strengthen a high-performance sales culture. She has an excellent ability to understand business needs and to build strong relationships with hiring managers and candidates. She is willing to go the extra mile to ensure her candidates are matched with the best company for their skill and experience. Away from the office, she enjoys spending time at their cabin in the North Georgia Mountains with her husband of 22 years and spoiled rotten dogs.
---
Carol Fowler
Principal, Executive Recruiter
Cell: 678.447.9634
Email: [email protected]

Carol is an executive sales recruiter specializing in direct hire placements throughout the United States. She brings 20+ years of sales experience in the B2B technology sector, including inside and outside sales, across industries. An extensive network, a comprehensive understanding of the SaaS business model and the ability to easily connect with sales executives, as well as C level leadership, made her a great addition to the Sales Talent Group in early 2016.
Prior to joining Sales Talent Group, Carol was a top producer in Oracle's Customer Experience Cloud business, inContact's hosted multi-channel Contact Center offering, Knowlagent and Jackson Healthcare Solutions – with over 12 years in the SaaS market. One of Carol's passions is mentoring, as she is convinced it's a critical component to success. She has personally benefited from several professional and personal mentors and their coaching and collaboration. "Pay it forward!" Carol resides in Roswell with her husband and they are parents to three adult daughters. She enjoys spending time with family and friends, walking the local parks, yoga, healthy food, no housework and serving in various roles at Roswell Presbyterian Church.
---
Nicole Fiorentino
Sales and Recruiting, Operations Manager
Cell: 678.895.0979
Email: [email protected]

Nicole joined Sales Talent Group in 2014 as a Sales and Recruiting Operations Manager. Nicole is responsible for streamlining our internal processes, database administration, sourcing and growing candidate relationships, implementing marketing initiatives, and adding value to our client partnerships.
Nicole came to us with a background in Human Resources with a specialization in full life cycle recruitment and professional development training. She has hired entry level to senior level professionals and taught various programs including Integrity System's The Customer, Achieve Global's Management and Leadership training, and Seven Habits of Highly Effective People.
Nicole lives in Cumming, GA with her husband and two children. Outside of work, you can usually find her spending time with her family outdoors (hiking, boating, playing tennis), reading a great book, or volunteering at Meals By Grace.
---
Mary Beth Krieger
Recruiter, Inside Sales
Cell: 770.855.2139
Email: [email protected]

Mary Beth joined Sales Talent Group in 2015 as a Sales Recruiter specializing in placing talent for Inside Sales teams. Her niche market is in Atlanta, where she's developed strong candidate connections in lead generation.
Mary Beth brings 15+ years in Human Resources and operational leadership from the industries of Retail, Financial Services and Automotive Distribution. She specialized in hiring Sales and IT teams, Employee Relations/Conflict Resolution, authoring of corporate HR policies and conducted planning and administration of Corporate Restructures. She is known for her exemplary training in Customer Success, thanks to the Nordstrom family who taught her well!
Mary Beth resides in Alpharetta with her husband and enjoys spending time with their two grown children and two little dogs, who rule the house. Mary Beth is active in her community and church groups, and most of all she loves baseball and is a Huge Alabama AND Clemson fan – a house divided, Roll Tide & Go Tigers!
Annual Holiday Cheer Fundraiser and Networking Night
At Sales Talent Group we feel it is vital to give back to our community. For the past 5 years, it has become an annual tradition to kick off the holiday season with our Holiday Cheer Fundraiser and Networking Night. This event always includes great food, over 75+ sales professionals to network with, and an inspirational and worthy organization to support.
Each year we raise thousands of dollars with 100% of the proceeds going directly to help local children. Through these generous donations we are able to provide many essential household necessities for these children as well as holiday gifts to make the season magical for them. If you would like to be included on our next invitation list, please contact us at [email protected]
To see information and pictures from the past years, click on the links below: