Why Hire the Sales Talent Group?
Focused – Sales niche only
Proven track record – Over 17 years
Powerful Network – Database of over 20,000 sales professionals
Direct Sourcing Experts – Hunter mentality to find your candidates
Process – Embrace topgrading as a hiring methodology*
Responsiveness – Operate with "urgency"
Follow through – Do what we say we will
Results that matter:
Successfully placed over 800 Sales Professionals since 1998
90% fill rate vs 37% industry average
93% 12 month retention rate vs 40% industry average
98% customer retention
Our Favorite Books: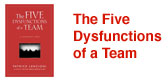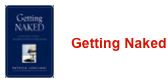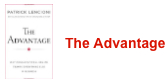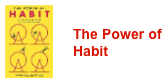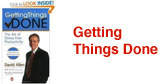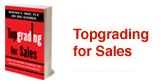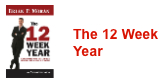 Clients Testimonials
"Sales Talent Group has helped our organization grow 30% a year…"
"We had turnover exceeding 80% when we first engaged with…"
Candidates Testimonials
"Exceptional experience from beginning to end…"
"I have never worked with a more professional executive search firm…"
We Reached 2012's Fundraising Goal!
Thank you to everyone who supported the cause in 2012! Great job everyone and thank you!! We had 70 guests join us for some holiday cheer at the Harp Irish Pub in Roswell, Georgia. Everyone had a great time enjoying some food, drink, networking and raising a little money for the kids. We raised about $3,000.00 that night. Additionally, we raised another $1,000.00+ from our out of town friends and Atlanta ones that could not attend. With your support, the total came out to over $4,200.00!
A week after the event, the Sales Talent Group team delivered the gift card donations to the Georgia Baptist Home Campus in Palmetto Georgia. We actually had the opportunity to attend an end of the semester celebration for the kids who attend school on campus. It was amazing to see what a wonderful supportive administrative team the school has and how they truly make a difference in the lives of these kids. The kids are so appreciative and thankful for everything they receive. We were all taken back as several shared their stories and how the GBCH has made such an huge difference in their lives. One young lady who was leaving that day to rejoin her family said,
"I have been at the Georgia Baptist Home for two years and I am so grateful to everyone for the love and support you have given. It saddens me to leave as I have made so many great friends and had such great teachers that have helped me get through some difficult times. You will never know how much you have changed my life and made me a better and stronger young woman. I am prepared."
Not a dry eye in the house when she spoke. Very Powerful!!! The Palmetto Campus Activities Director, Noel Marcus was so excited to receive our gift cards. She could not express what a difference this will make in the lives of these kids during the Holiday Season and beyond. She and the entire team from GBCH say thank you from the bottom of their hearts.